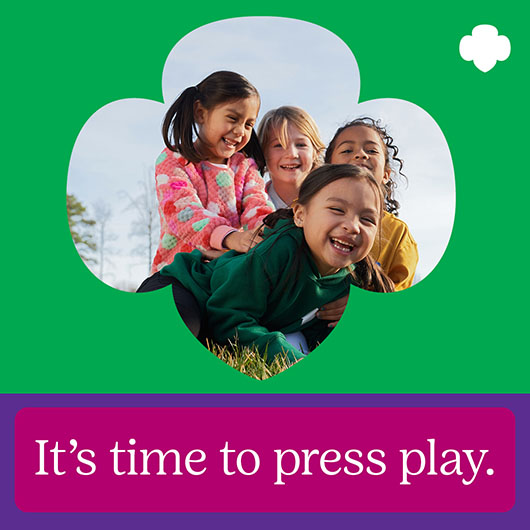 Girl Scout Open House is Saturday, June 26
We can't wait to meet you and share how Girl Scouts can brighten your girl's world. Join us for an exciting event and get a taste of all the fun she'll have as a member.
Reserve your space below so we know you are attending!
Events are happening in the following locations, see you there!
Thousand Oaks Program Center
Thousand Oaks Mall
350 W Hillcrest Drive
Thousand Oaks, CA 91360
Oxnard Program Center
The Collection at Riverpark
581 Town Center Drive
Oxnard, CA 93036
Santa Barbara Program Center
La Cumbre Plaza
121 Hope Street
Santa Barbara, CA 93105
San Luis Obispo Program Center
1119 Chorro Street
San Luis Obispo, CA 93401
Castroville Program Center
10550 Merritt Street
Castroville, CA 95012
Join Girl Scouts Today
Girl Scouts of California's Central Coast is thrilled to welcome you and your girl! Membership dues are just $35 for a girl member and $25 for an adult member annually, financial aid may be available. Whether you have questions about starting a new troop for your girl and her friends, joining an existing troop, or something else, send us a note at info@girlscoutsccc.org! We are here to help!
Friendship Troop
Girl Scouts in K-5th grade, who are in a troop currently not meeting or are not comfortable meeting in-person, are invited to join us for some virtual fun with our new staff-led virtual troops—Friendship Troop!