Adventure Ahead!
Thank you and welcome, we're glad you're here!
You're her hero—and ours too! Thanks to you, girls will learn to listen to their hearts, think on their feet, and raise their voices for what they believe in. From all of us at Girl Scouts, thank you for sharing your time and talents as a Girl Scout volunteer!
As a Girl Scout volunteer, you are a community-builder, mentor, champion of fun, and a role model for what it means to lead with your heart. And because of you, Girl Scouts of all ages will have the opportunity to discover that a little imagination can go a long way as they chase their dreams, explore the world around them, take action to improve their communities, and make the world a better place.
Whether you're supporting them through their Girl Scout experience, guiding them as they choose the way they will run their Girl Scout Cookie business, or encouraging them as they raise their voices on issues, they care about most, you'll be their cheerleader, guide, and mentor as they develop essential life skills and gain the confidence they will rely on throughout their lives. The best part of this experience is while you're teaching them important life lessons and setting them up for happy, successful lives, you'll grow too! Because when you embrace leadership in all forms and show girls what it means to be resilient and strong, they learn, grow, and thrive. Before you know it, you'll be trying to keep up with your unstoppable troop. Imagine the excitement, the impact, and the memories that will be made—those are the moments you'll enjoy as a Girl Scout volunteer. 
Thank you and welcome, we're glad you're here! 
What's Inside?
This guide is designed to support busy, on-the-go troop volunteers. Inside you will find details and information to help you get started on your newest adventure—being an awesome leader for girls. We recommend that you begin by browsing the sections below and come back throughout the year to find answers to your questions as they arise. Ready to get started? Let's go!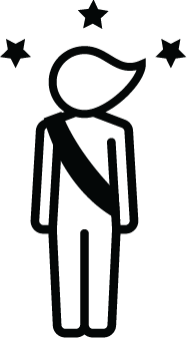 Whatever your volunteer position, your hard work means girls will embark on new adventures, make friendships that last a lifetime, and deepen their connection to their community and the world. We're calling on all members of society to help girls reach their full potential, and you've answered that call. So thank you, from the bottom of our hearts!
Girl Scouts of California's Central Coast
800-822-2427
info@girlscoutsccc.org
www.girlscoutsccc.org
Facebook: @girlscoutsCAcentralcoast
Instagram: @girlscoutsccc
Twitter: @girlscoutsccc
Blog: girlscoutsccc.com
© Copyright 2009–2022 Girl Scouts of the United States of America.  All rights reserved. All information and material contained in Girl Scouts' Volunteer Essentials guide ("Material") is provided by Girl Scouts of the United States of America (GSUSA) and is intended to be educational material solely to be used by Girl Scout volunteers and council staff. Reproduction, distribution, compiling, or creating derivative works of any portion of the Material or any use other than noncommercial uses as permitted by copyright law is prohibited, unless explicit, prior authorization by GSUSA in writing was granted. GSUSA reserves its exclusive right in its sole discretion to alter, limit, or discontinue the Material at any time without notice.