Corporate Partner Pathways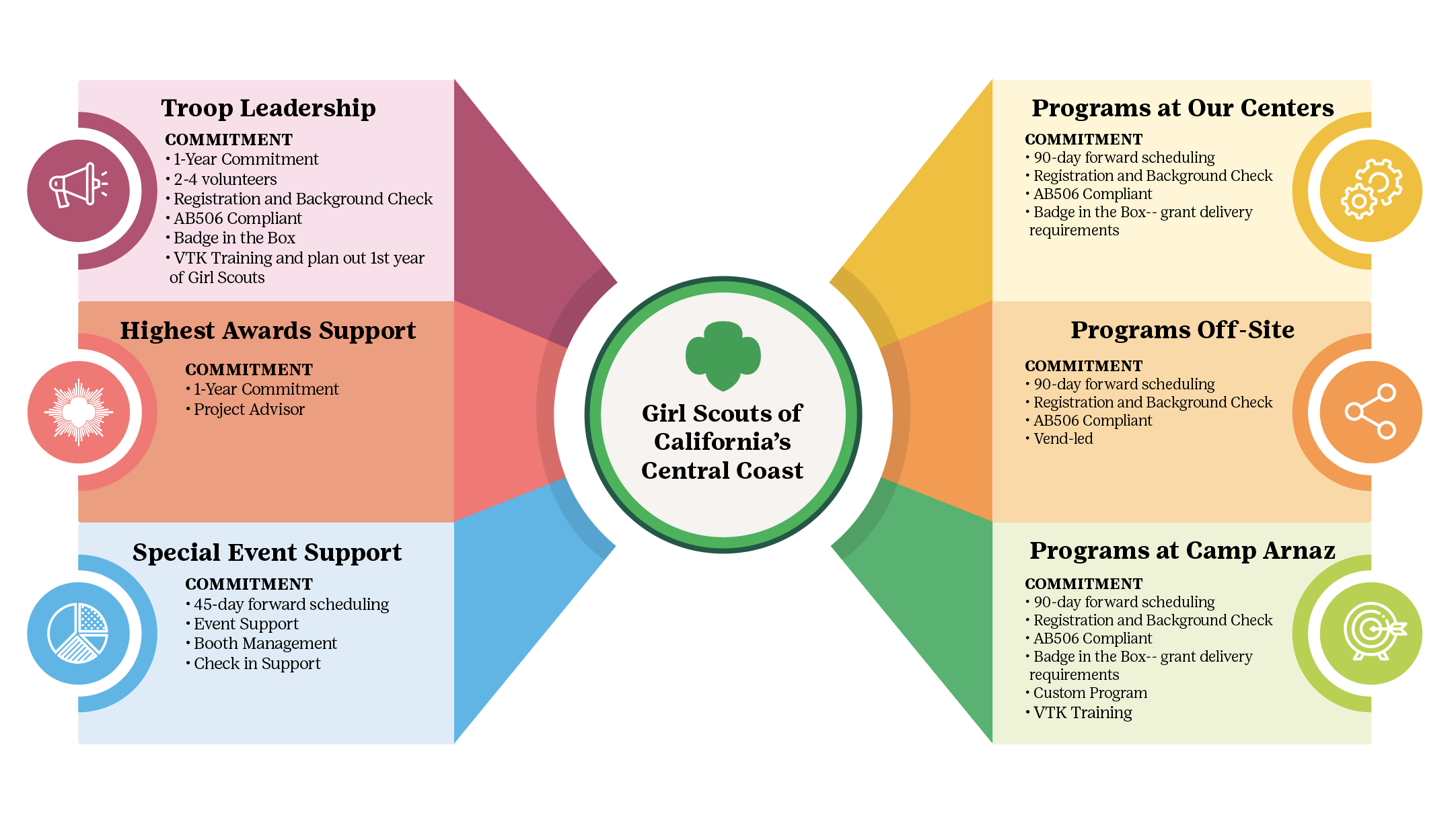 Empower Girls Together! 
We are thrilled to announce the launch of our Girl Scouts Corporate Partner Pathways! These pathways offer incredible opportunities for businesses to join forces with us in empowering young girls and shaping the future. By becoming a corporate partner, you can engage in various impactful ways:

Troop Leadership: Start a troop and facilitate removing girls off the waitlist. Follow a troop year plan to enjoy activities that help girls be empowered through the Girl Scout leadership experience.

Highest Awards: Recognize, advise, and celebrate exceptional leadership by supporting our Highest Awards program, which honors girls making a lasting impact in their communities.

Special Event Support: Sponsoring or volunteering at our events, you can play a vital role facilitating activities. Roles include booth management, volunteers at events, sponsor giveaways, or event collaboration. 

Programs at our Centers: Enhance our Girl Scout Centers' programs by offering workshops, mentoring opportunities, and extracurricular activities that inspire girls to explore their interests.

Programs off-site: Help us reach underserved communities by supporting Girl Scout-based initiatives and mobile units, bringing the Girl Scout experience to every girl.

Programs at Camp Arnaz: Volunteer or sponsor programs at Camp Arnaz providing transformative outdoor adventures that foster resilience, teamwork, and self-discovery. 
We invite you to join us in making a lasting impact on the lives of girls everywhere. Together, we can shape the leaders of tomorrow.
For more information on our Girl Scouts Corporate Partner Pathways, please contact thelmuth@girlscoutsccc.org. Let's empower girls together!